Unique Healing Knowledge from a Disappearing Culture
Jamaica's John Crow Mountains are the home of Jamaica's last living Maroon healer, Ivelyn Harris.
Establishing Best Practices
Ivey traces her family line directly back to Prince NaQuan, the first leader of the Maroon people. His daughter, Princess Nanny, was a legendary natural healer and is Jamaica's only national heroine.
For 500 years, their people – originally escaped slaves – have lived free high in Jamaica's mountains. And for all those years, they've lived off the land.
Maroon healers combined the herbal knowledge of their African ancestors with the healing arts of Jamaica's native Carib Indians – and added in their own experience. The result is a unique healing tradition that's kept the Maroon people remarkably healthy for centuries.
But the modern world is breaking down Maroon culture. Traditions are being pushed aside by the lure of money and city life. One of those traditions is the village healer. Ivey is now the last of her kind.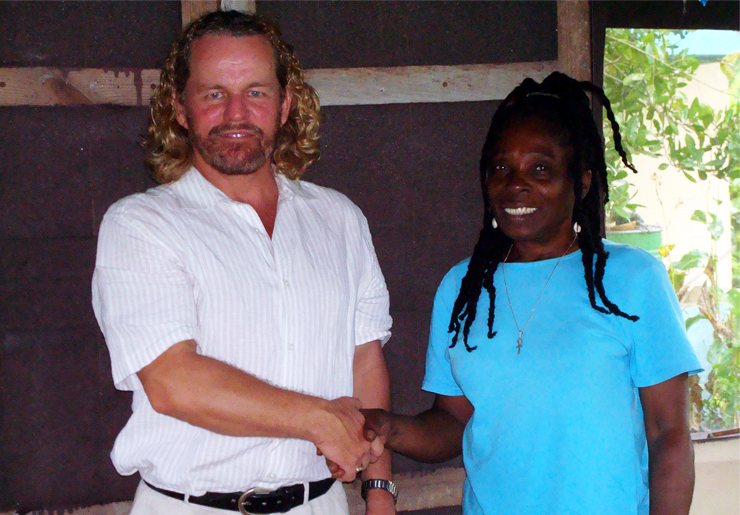 Dr. Al Sears and Ivy Harris at her home in Jamaica
The Maroons' healing secrets balance at the brink of extinction. And it would be a terrible loss, because as I discovered, these remedies are real.
That's what lead to the book project The Healing Herbs of Jamaica. I worked with Ivy to record her vast knowledge and healing wisdom with the intention of preserving these traditions for future generations, and to raise money to support this disappearing culture.
Click HERE and receive a FREE chapter of The Healing Herbs of Jamaica when you make a donation The Wellness Research Foundation.
"Healing Herbs of Jamaica is a revolutionary book for at least 2 reasons. First it is a compendium of what and how to use herbs in healing for numerous common conditions. That alone makes it invaluable to anyone interested in herbal healing, natural medicine or simply alternative medicine."
"The second reason is this is the only book to take a piece of human history that was about to be lost forever and translate it into easy-to-use modern standard. Kudos to Dr. Sears and Ivey Harris for their foresight and contribution to humankind."
"This little work is a must-have if you want to use Mother Nature to stay healthy! It has information you simply can't find anywhere else."
— Dr. Dave Woynarowski, M.D., author The Immortality Edge